The Key Benefits on all TSSC Insurance Policies
» Discounted premiums for TSSC members
» Agreed value cover for your pride and joy
» Classic car cover for drivers from 17 upwards (Peter James)
» Support from the Club Office
» All five brokers offer a full range of high quality insurance policies, including multi-vehicle.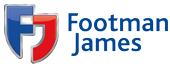 Footman James enjoy a longstanding relationship with the Triumph Sports Six Club, providing specialist advice, services and insurance in a competitive market.

As this relationship has evolved and strengthened throughout the years, the TSSC has continued to negotiate exclusive benefits for it»s members with all of it»s partners, Footman James included.

Footman James have recently partnered with Ageas to develop a new suite of products

So what does Footman James have to offer TSSC members?
» Cover for younger enthusiasts from age 18
» Rates from »64
» Mileage options up to 10,000 miles

Classic Car Insurance Benefits included:-
» Agreed Value
» Salvage Retention
» Cover for Shows and Events

Footman James has also a range of valuable extensions to cover aimed at the classic enthusiast, ensuring customers can make the most of their vehicles. The range of options is collectively named »FJ+» and provides benefits which include:-
» Breakdown cover with options to include European cover and Homestart
» Driving and riding other classics
» Track day cover
» Wedding hire cover options
» Driving and riding to work
» Legal Protection
» Spare Parts (options up to »10,000 cover)
» Nil Reduction Salvage Retention
» Mis-Fuelling
» Lost Keys
» Excess Protect
» European Motoring
» Claims History Service
» Mileage Extension Service

The benefits that the TSSC has have negotiated with Footman James do not stop at Classic Car Insurance.

Footman James also offers TSSC members competitive rates on Modern Car, Modern Motorcycle, Classic Motorcycle insurance and Home & Contents insurance.

If you would like further information on any form of cover, Footman James» friendly staff are on hand to assist you. Just call them on their dedicated Triumph Sports Six Club phone line
0333 207 6080

As a market-leading, trusted name in the specialist insurance industry, Peter James Insurance provides cover for anything from classic and modern cars and motorcycles to kit cars and steam vehicles and with nearly 40 years of combined experience, there»s not much the Peter James team doesn»t know about classic vehicles.

During his four decades in the insurance industry, company director Peter James himself has pioneered products including multi-vehicle, limited-mileage and agreed value cover.

So to ensure you have the right cover for all your insurance needs, get in touch with our team.

Peter James Insurance - Specialist Vehicle & Multi Vehicle
Tel: 0121 506 6040
Email: info@peterjamesinsurance.co.uk
Web: www.peterjamesinsurance.co.uk

Lancaster insurance has been arranging specialist Triumph insurance cover for over 25 years and is proud to be a long standing insurance partner of the Triumph Sports Six Club.

From our close work with the club, members and officials, we»ve gained a wealth of knowledge and experience enabling us to arrange insurance which is individually tailored to meet your needs.

Policy Benefits include*:
» Discounts of up to 25% for TSSC Club Members
» Agreed Value » administered by a Club Official
» Limited Mileage Discounts
» Foreign Travel Cover
» UK & European Breakdown Cover
» Multi-Car Policies
» Salvage Retention
» Show & Rally Cover
» Modified Vehicles
» Wedding Hire Cover
» Laid Up Cover
*Policy benefits, features and discounts offered may vary between insurance schemes or cover selected and are subject to underwriting criteria.

To find out more and to see if we can provide a competitive quote on your Triumph insurance, why not call and challenge us today on our dedicated TSSC member line » 0800 0130080 or go to our club page by clicking here.

ClassicLine Insurance are the newest insurance partner on the Triumph Sports Six Club insurance panel. Originally formed in 1985, ClassicLine have an excellent reputation for providing specialist insurance schemes to car clubs for over 30 years.

We look forward to evolving this exciting partnership over time with the support and input from the TSSC Committee and members, to provide you with the highest quality cover at competitive prices.

A summary of insurance cover benefits from ClassicLine:

Policy Benefits include*:
» TSSC Member Discounts
» Full Comprehensive Cover
» Excess from only £50
» Agreed Valuations
» Legal Protection & Salvage Retention included
» Unlimited Mileage
» UK & EU Breakdown and Recovery including Homestart
» Drivers from age 18
» Modifications & Upgrades easily catered for all
» Choice of Repairer or Self-Repair Option
» Key Cover
» Multi Vehicle Option
» Cover for Shows, Events & Rallies

You can also benefit from discounted premiums on your everyday car, as well as home insurance cover that will include protection for your vehicle parts, spare parts and tools should they fall foul of accidental damage or theft. For those of you who like to holiday with your Triumph, ClassicLine can also cover your caravan or motorhome too

Contact ClassicLine Insurance about their dedicated TSSC Insurance Policy:
Tel: 01455 639000 Web: www.classiclineinsurance.co.uk
Email: info@classiclineinsurance.co.uk
Follow us on Facebook, Instagram, Twitter @classiclineuk