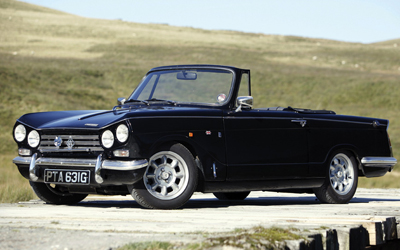 Overview
Though the engine capacity was unchanged for the MkII Vitesse, revisions to the engine had increased the power by almost 10%. By this time Triumph saw fit to revise the rear suspension with lower wishbones, to improve the handling when near the limit. Visually, a three-bar grille is the instant giveaway that you are looking at a MkII. However, by the late 1960's the buying public considered the Vitesse as dated and were attracted to more modern cars produced by Fords, Rootes and Vauxhall. How things have change as both the Saloon and Convertible are now sort after cars. Overdrive was an optional extra and is worth paying more for a car fitted with it. In the past Convertibles tended to be more expensive than Saloons, however in recent years the prices have become closer. Before you purchase a Convertible make sure you buy a real one and not a modified Saloon. The commission plate should have the suffix code CV on it. If in doubt obtain the factory information, a Heritage Certificate, from the Gaydon Heritage Motor Centre. A Saloon modified to a Convertible will be worth less than an original model.
Register Secretary
David/mary Rumens - Click to email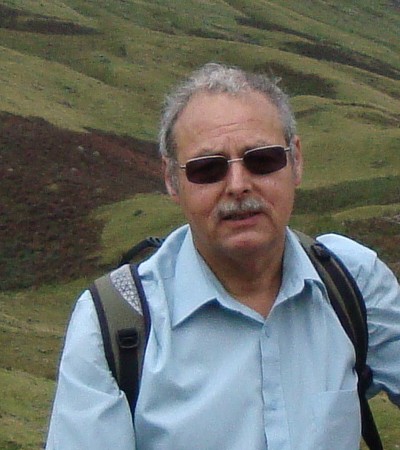 Newbury AO - Joint AO from 1999 to 2015. Return as AO in Sept 2018 with a good supporting team. Ian N, Events Organiser. Robin D, Scribe. Mary R, Treasurer. Vitesse Regi...

» more ...
Production
Span: 1968-1971
Quantity: 9121
Price
Cost when new: £951
Market Value Guide
Performance
Acceleration: 11.3secs
Top speed: 102mph
Power: 104bhp
Torque: 117ft/lb
MPG: 24 - 32mpg
Engine
Configuration: 1998cc in-line six
Aspiration: normal
Fuel: petrol
Fuel delivery: carburettor
Chassis
Front suspension: Independent, coil springs
Rear suspension: Independent, transverse leaf spring
Drivetrain: front-engine RWD
Steering: rack and pinion
Bodyframe: chassis and seperate body
Transmission: Four-speed manual with overdrive option
Dimensions
Length: 3886mm
Wheelbase: 2324mm
Width: 1524mm
Height: 1321mm
Kerb weight: 927kgs