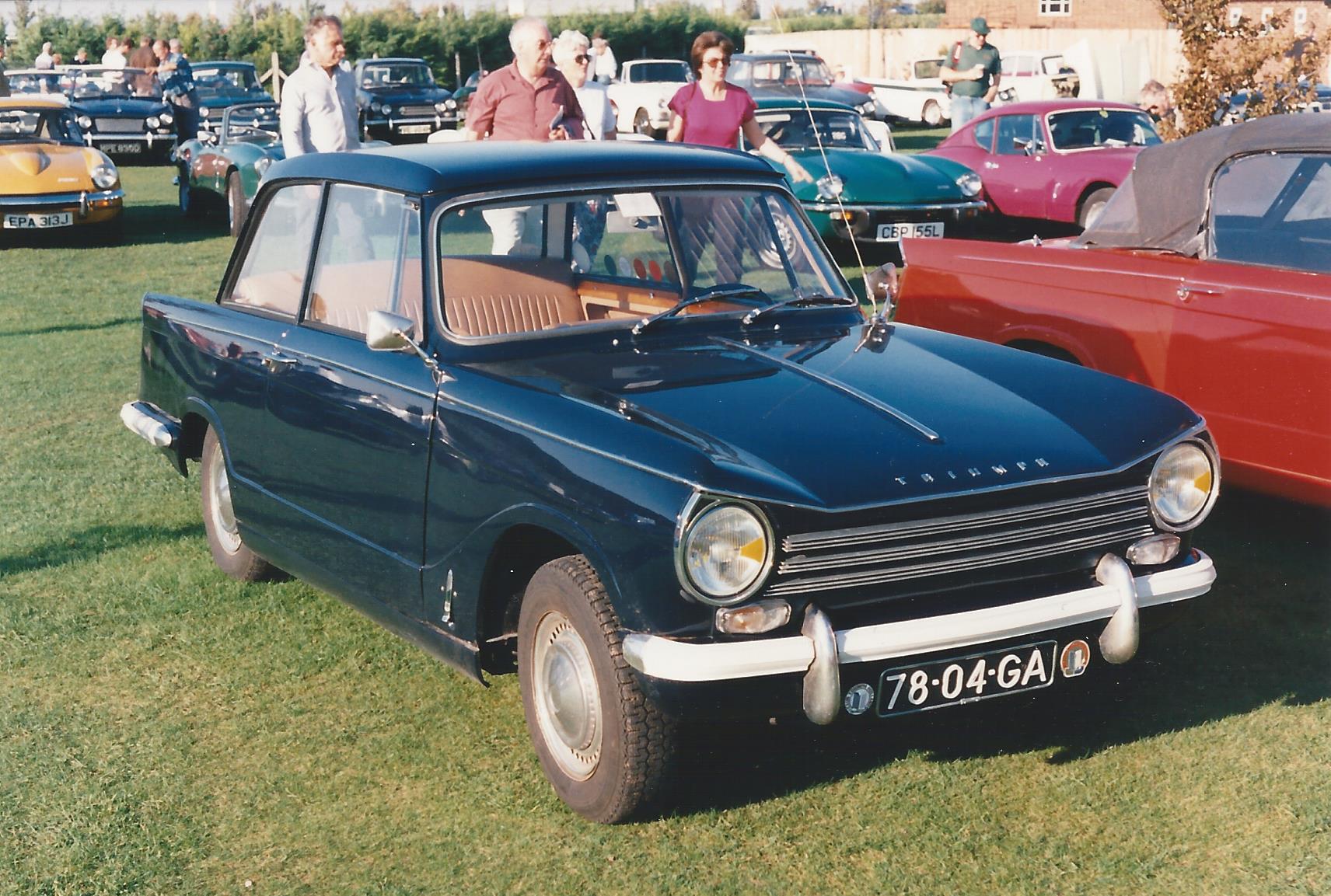 Overview
The 13/60 was the last version of the Herald, intended to update the original concept for a final fling. Production started at the end of August 1967 and the model was launched in the October. It was fitted with the 1296cc engine which it shared with the Triumph 1300 FWD car. This gave it 25% more power than the 1200 model. The same engine was also used in a higher-tuned form in the Mk III Spitfire and 1300TC.

It was available in the usual Saloon, Estate and Convertible versions but with revised front end styling based on the Vitesse bonnet fitted with single 7 inch headlamps. It had redesigned and more comfortable seats plus a revised dashboard. The Saloon also had a little more legroom than the earlier models.

Later cars (1970/1) had larger fuel tanks (9 gallon, from the Vitesse, as opposed to 6.5 gallon) and were fitted with Mk IV Spitfire steering locks.

As with the rest of the range, parts availability is very good with most mechanical parts easy to come by. Original and reproduction body panels plus repair sections for the most vulnerable areas are also obtainable from a large number of suppliers.

Even in standard form it is the most driveable of the range. Heralds in general regularly figure in articles about good starter classics in terms of ease of maintenance, value for money and just plain fun.

Saloon production ended in December 1970, with convertibles and estates lasting another 5 months.
Register Secretary
Darren Groves - Click to email


I have been a TSSC member since the summer of 1998 when I purchased my 13/60 Herald convertible. I became AO for North Devon in May 2015 and in March 2019 I took over the ro...

» more ...
Production
Span: August 1967 to December 1970
Quantity: 49443
Price
Cost when new: £700
Market Value Guide
Performance
Acceleration: 17.7 secs
Top speed: 84 mph
Power: 61 bhp @ 5000 rpm
Torque: 73 lbft @ 3000 rpm
MPG: 28-30 mpg
Engine
Configuration: Four cylinders, in-line
Aspiration: Normal
Fuel: Petrol
Fuel delivery: Stromberg 150CD Carburettor
Chassis
Front suspension: Independent, coil spring over damper
Rear suspension: Independent, transverse, 11-leaf, semi-elliptic spring
Drivetrain: Front-engine, rear wheel drive
Steering: Rack and pinion
Bodyframe: Chassis and separate body
Transmission: Four-speed manual
Dimensions
Length: 12ft 9in (3886 mm)
Wheelbase: 7ft 7.5in (2320 mm)
Width: 5ft 0in (1524 mm)
Height: 4ft 4in (1321 mm)
Kerb weight: 16.75 cwt (850kg)