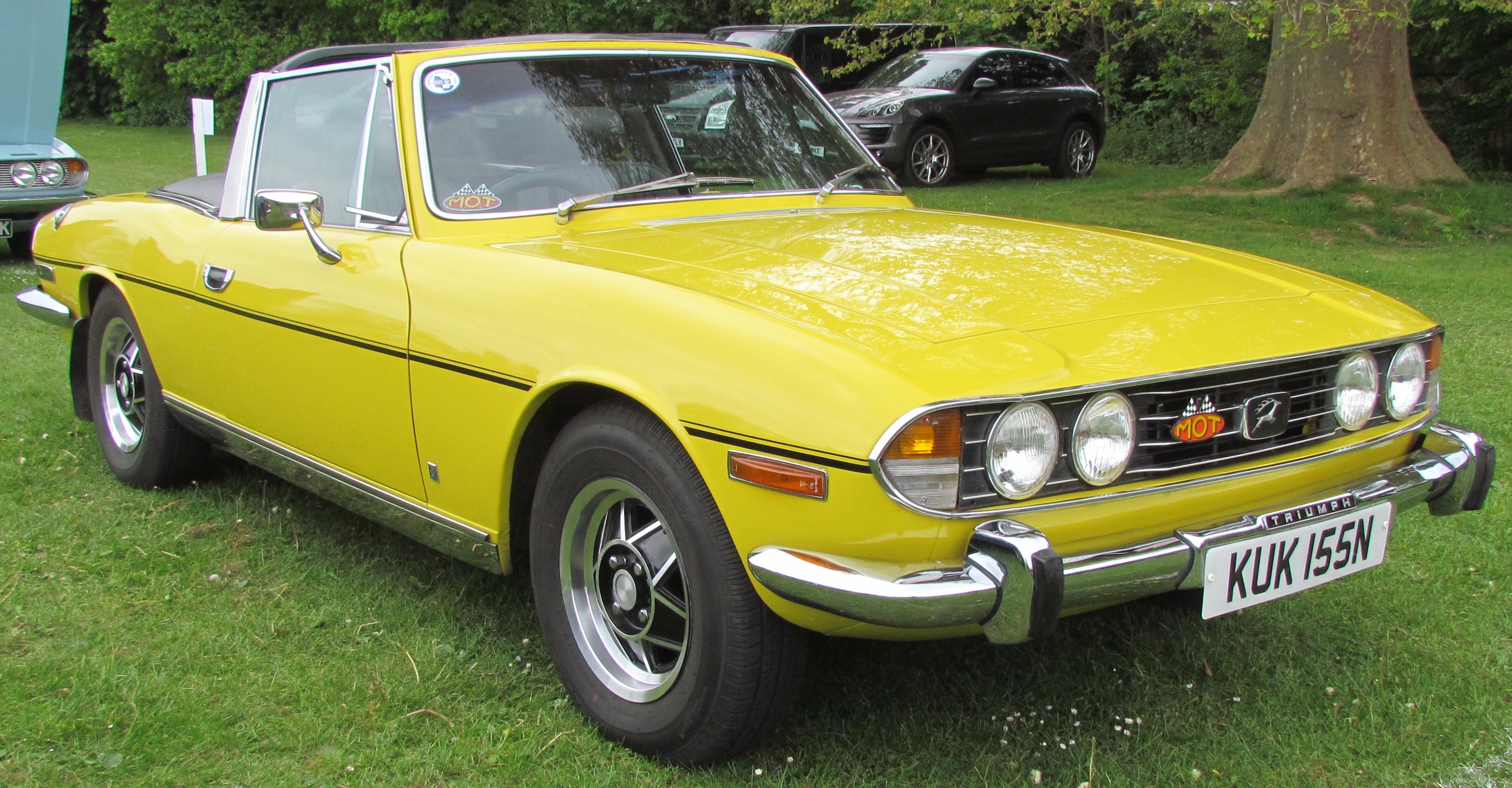 Overview
Triumph's four-seater V8 tourer was supposed to be a world beater but it stumbled early on due to the lack of devopment of the engine and build quality issues.

The great news is that all the teething troubles are now well known and a large proportion of surviving Stags have been put together properly, with specialist knowledge. That leaves us free to describe it as a stylish, strong and refined grand tourer that's relatively simple and cheap to maintain and it has one of the best exhaust notes ever!

The 3-speed Borg Warner auto and the manual/overdrive versions were produced in roughly equal numbers and each offers its own special characteristics. An excellent (but not cheap) conversion to upgrade the auto cars to 4-speed ZF boxes has proven very popular. Unlike some conversions (see below) this does enhance the value of a car.

Over the years a number of other engines have been substituted, mainly Rover V8s, Triumph straight sixes and Ford V6 Colognes. However, these conversions do adversely affect values and in recent times some cars have been converted back to Triumph V8 power.

Trade support is excellent, not only for parts but also companies with a wealth of experience in maintaining these cars, rebuilding engines etc.
Register Secretary
Phil Willson - Click to email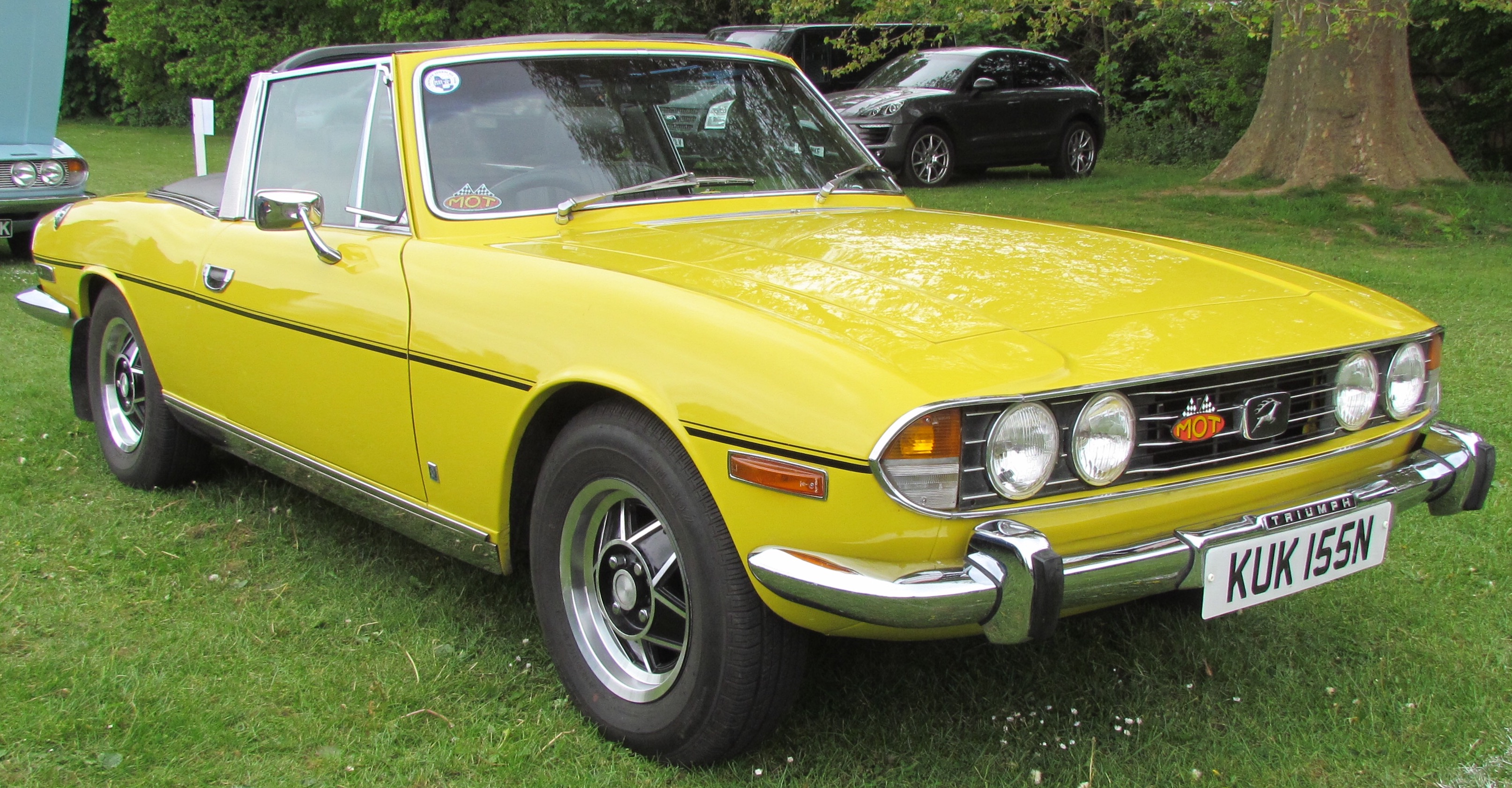 I have been around Triumphs for 50 now and in the TSSC for 37 of them. I bought my first Herald, a 1969 13/60 convertible, in 1971. Since then I have owned two more Heralds, a Spit...

» more ...
Production
Span: 1970-1977
Quantity: 25,939
Price
Cost when new: £1996
Market Value Guide
Performance
Acceleration: 9.7secs
Top speed: 117mph
Power: 145bhp
Torque: 170lb/ft
MPG: 21mpg
Engine
Configuration: V8
Aspiration: Normal
Fuel: Petrol
Fuel delivery: Twin Stromberg 175CDS carburettors
Chassis
Front suspension: Independent, coil springs
Rear suspension: Independent, coil springs
Drivetrain: Front-engine RWD
Steering: Rack and pinion with power assistance.
Bodyframe: Metal monocoque
Transmission: Four-speed manual with overdrive or 3-speed automatic.
Dimensions
Length: 4413mm
Wheelbase: 2540mm
Width: 1613mm
Height: 1257mm
Kerb weight: 1273kgs